Why CBCS?
CBCS is a Christian School
Our faith statement is the Apostles' Creed, the most ancient and widely accepted expression of the essential beliefs of the Christian faith. CBCS teaches and upholds traditional Christian morality, and the Holy Scriptures as the divinely inspired word of God. CBCS warmly welcomes families of other faiths, but we ask that you respect our distinctive Christian identity. In all of our instruction we are respectful of other faiths, while humbly maintaining the truths of our Christian faith.
CBCS is a Classical School
In all its levels, programs, and teaching, Cahaya Bangsa Classical School seeks to provide a Classical and Christ-centered education. A Classical Education is provided by emphasizing grammar, logic, and rhetoric in all subjects, which are described as follows:
Grammar Stage (Grades K - 6)
The fundamental facts and rules of each subject.
Logic (Grades 7 - 9)
The ordered relationship of particulars in each subject.

Rhetoric (Grades 10-12)
The clear expression and application of the grammar and logic of each subject may be clearly expressed.

Classical education encourages every student to develop a love for learning and live up to his or her academic potential. By virtue of its definition, the classical model is both academically challenging and developmentally appropriate.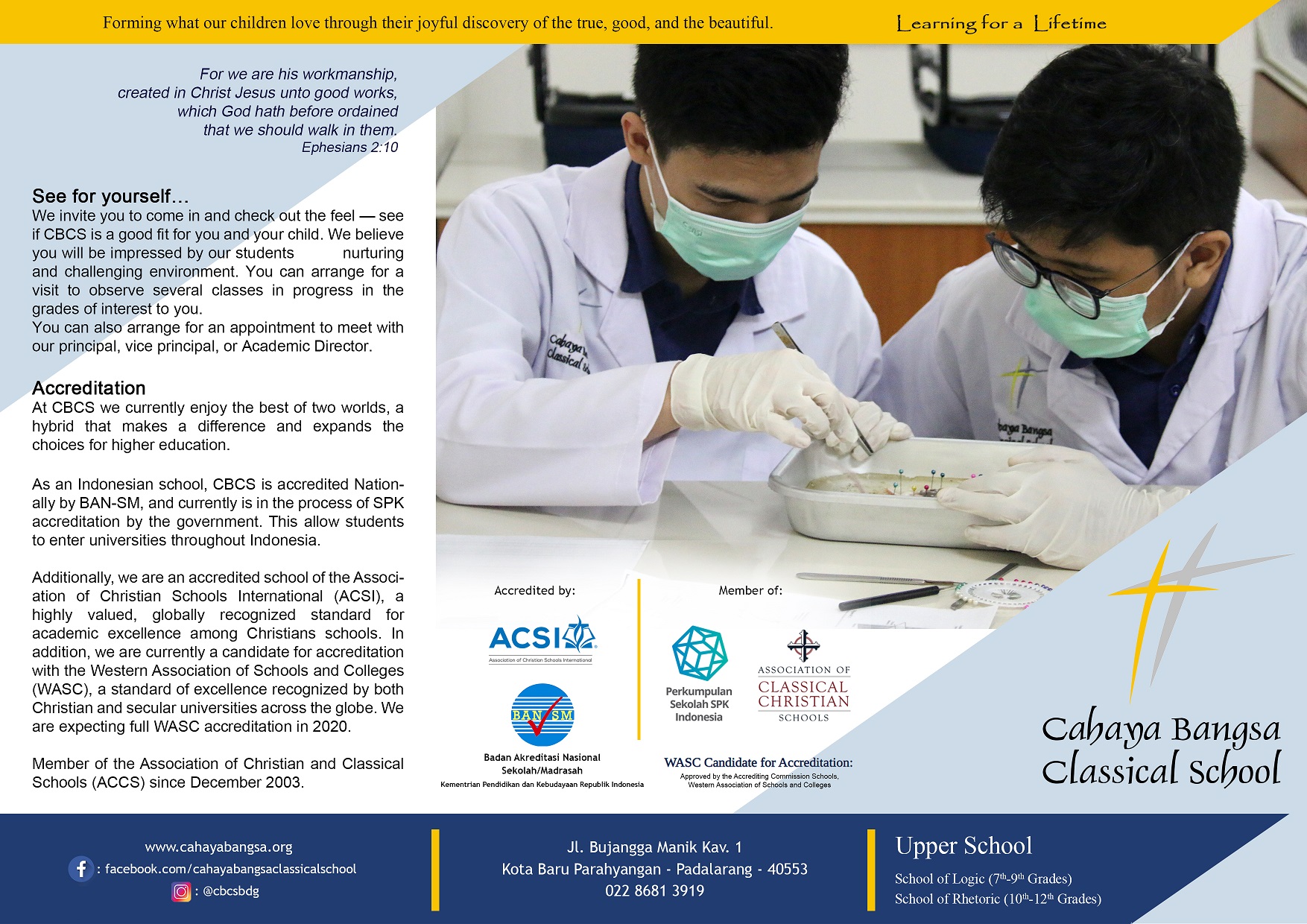 Indonesian Root
We realize that our students live, and many were born, in Indonesia. Our curriculum does not neglect that fact. It is one of our goal that our students will grow to appreciate the nation where God has put them to live in and to love the people as a testimony of our faith to our Lord.